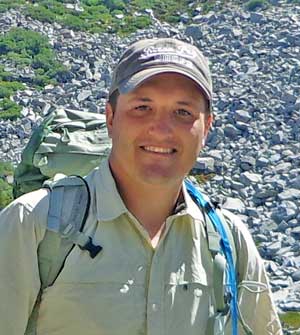 My name is Chris Mitchell. I am 37 years old. I live in southern California with my beautiful girlfriend Debbie along with our cat and fish.
Education & Career
I graduated class of '99 at Rancho Buena Vista High School in Vista, CA. I'm attending WGU for a bachelor's degree in Business IT Management.
Currently I am the Information Technology Manager for the City of Vista. I have worked there since 2005 and I really enjoy my job.
Interests & Hobbies
I read my Kindle almost every night, mostly sci-fi and fantasy but I'll sneak in some classics every now and again. Some of my favorite movies are Major League, Tombstone, Star Wars and Lord of the Rings. Classic rock is my favorite type of music.
I've played baseball most of my life. I'm a player/coach for the Devils, a team in the North County MSBL. I'm a member the North County Chess Club. I stay in shape by going on day hikes, the harder the better. I have two telescopes I use for planet watching and hunting Messier objects. I own two awesome cars, a 77 Corvette and a 66 Mustang.
I am an avid fishermen and own a ProCraft bass boat. I usually just fish for fun but I also fish local bass tournaments with the North County Bass Club. I also enjoy traveling and gonig on guided fishing trips all around the country.
Contact Me
You can contact me on Facebook, Google+ or you can send me a message using this form.